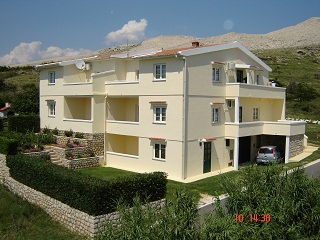 Apartments Pag renting
Spend your vacations and holidays in Apartments Pag, enjoy your summer in town Pag, Croatia
Our house is situated in a quiet part of town Pag on island Pag in Adriatic Sea, Croatia. We rent apartments in Pag for summer holidays and vacations. All our apartments are modernly equipped and decorated. The apartments have air conditioning, satellite TV, free wireless Internet access (WiFi), secured parking space for your car and boat, and large balconies with excellent view at the sea.
We are 150 meters from sandy beaches. You can find sandy beaches in all directions from our house. There are large beaches and small beaches. Our coastal bay area Pag is known for hundreds of beaches where you can spend your summer. In the area where our Apartments Pag are you can find dozens of beaches, beaches bewteen rocks where you can have all the privacy you need.
We rent apartments for 2 people, apartments for 3 or 4 people and one large apartment for 6 or 7 people. All apartments are modernly equipped and decorated with large balconies with a view at the sea.
You can contact us by email ante.fabijanic@zd.t-com.hr or through other contact information which are available to you on web pages Apartments Pag.
---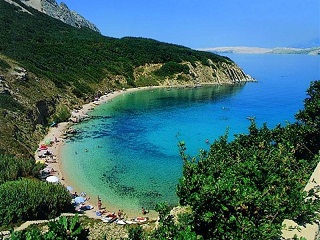 Beautiful sandy beaches, beautiful nature
Enjoy many sandy beaches and warm sea
You can enjoy long walks on the road that leads to nature right next to our house. You can find smaller roads which lead to beaches or you can drive by car on the main road and take a walk through nature until you find beautiful sandy beaches.
In town Pag you can rent boats which can take you to many sandy beaches on the sea. You can find large tourist boats which can take you on the sea through the whole coastal bay area Pag, enjoy picnics on the boat and have a nice time.
---